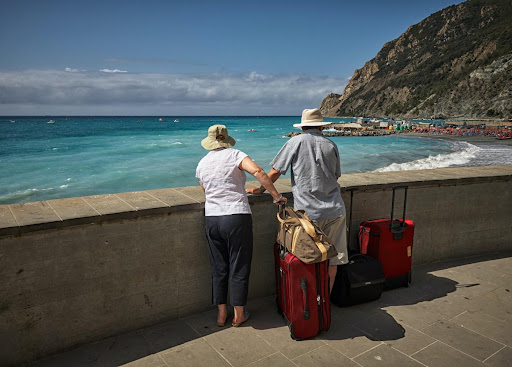 Many Canadians say goodbye to Canada every winter as they venture on months-long travels out-of-country to escape the cold, snowy weather. But the subject of insurance may not strike these snowbirds' minds until they have already left the country. By then, it may be too late.
Snowbirds are mostly retired Canadian seniors who journey south for the winter for several months, usually to warmer temperatures like California, Florida, Mexico, or Costa Rica. 
What is Snowbird Insurance?
Snowbird insurance is mainly created for Canadians who travel outside their province for an extended duration. It is usually targeted at seniors since they are the primary demographic of snowbirds.
One of the significant differences between standard travel insurance policies and snowbird travel insurance policies is the length and duration of coverage. Standard travel insurance coverage can be for up to 21 days of the journey, while snowbird travel insurance can cover up to 212 days.
Further, there are various coverage options snowbirds can pick from depending on their travel plans:
Single-Trip Plan: Coverage for one specific trip
Multi-Trip Plan: Coverage for multiple trips within a year
Top-Up Plan: Extends the time of coverage for an extended trip
How does snowbird travel insurance work?
Canadian snowbirds are supposed to provide critical information before applying for insurance to define whether they qualify for coverage.
One primary requirement is that insurance companies have a "minimum stability period" for any pre-existing illnesses.
The term "minimum stability period" implies that the specific medical condition you had before you applied for or purchased insurance coverage is "stable" for a certain period before you can be insured.
This is mainly for the insurance company to ensure the medical condition isn't feasible to cause any troubles while you're away from home for an extended period.
Eligibility for snowbird travel insurance
Generally, the primary requirements for snowbirds to entitle to travel insurance are:
At least 55 years old
They are a Canadian citizen or permanent resident
They are travelling abroad for at least 90 to 212 straight days
Cost for snowbird travel insurance plan 
The cost depends on several elements, including age, trip length, coverage plan, and health conditions. Depending on these aspects, expenses can range anywhere from $500 onwards.
However, various companies also provide markdowns of up to 50% to snowbirds who buy coverage for travels within the country.
What does snowbird travel insurance cover?
Various plans provide different travel coverage but can contain:
Trip cancellation/interruption
Lost or stolen items
Medical emergency
Pre-existing medical needs
Repatriation of remains (in the unfortunate circumstance of death in a foreign country)
24-hour travel aid services
Prescription drugs
A few of the things not covered in the snowbird insurance are:
Elective medical practices
Dental (excluding in the case of an accident)
Frequent checkups
Cosmetic surgery
Can snowbirds purchase insurance after leaving the country?
It is recommended that snowbirds buy travel insurance before leaving the country, so it sorts out the travel plans well before the beginning of the snowbird season.
Sometimes, it is possible to purchase travel coverage after leaving the country for your journey. But this is not advised because the insurance company would place limitations on your plan that you would not otherwise have had. For example, you may not get any coverage for at least 48 hours after purchase of insurance, and in any case of emergency, you will be required to pay out of pocket in that time period.
If you're already abroad and an emergency crisis occurs, it's too late to buy insurance. So, it is better not to let that happen! Don't hesitate to contact one of our consultants to get a snowbird travel insurance quote and make arrangements beforehand for unproblematic travel and a happy journey.