16th-century heritage meets contemporary design
In a collaboration between FENDI and the French Academy in Rome, the 16th century-era Villa Medici sees six of its salons transformed with a contemporary intervention. The Renaissance-built palazzo and its sprawling landscaped gardens occupy the heart of the ancient city to exemplify the spirit of Italian design heritage. This latest takeover introduces contemporary furniture pieces and art objects carefully curated to harmonize with the historic architecture. 
The project was led by Silvia Venturini Fendi, artistic director of accessories and menswear, alongside FENDI's artistic director of couture and womenswear Kim Jones. While many of the pieces were drawn from FENDI Casa homeware collection, the project showcases the works of other contemporary designers including Chiara Andreatti, Toan Nguyen, Noé Duchaufour Lawrance, and Ronan and Erwan Bouroullec.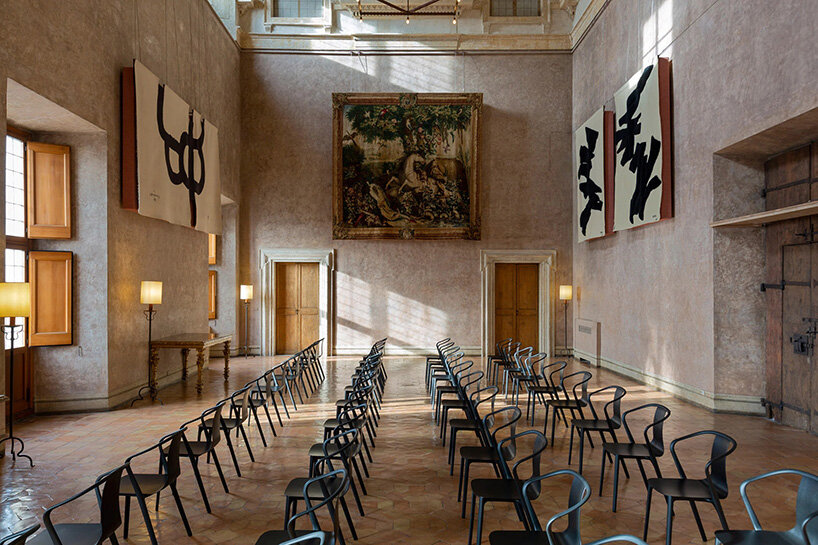 Grand Salon: 'Four Seasons tapestries,' Bobin Tradition | 'Belleville armchairs,' Ronan and Erwan Bouroullec
images © Silvia Rivoltella | @silviarivoltella
learning from the villa medici
Color serves as the unifying element between Villa Medici's architectural heritage FENDI's modern intervention. Designers at the Italian fashion house's architecture department interpreted the color palettes of the existing frescoes, finishes, and plaster moulding to curate the interior additions. 
Many of the palazzo's historic elements and tapestries received restoration attention by architect Pierre-Antoine Gatier and conservation specialist Bobin Tradition. The restored tapestries now hang alongside a collection of new tapestries created by contemporary artists including Sheila Hicks and Louise Bourgeois.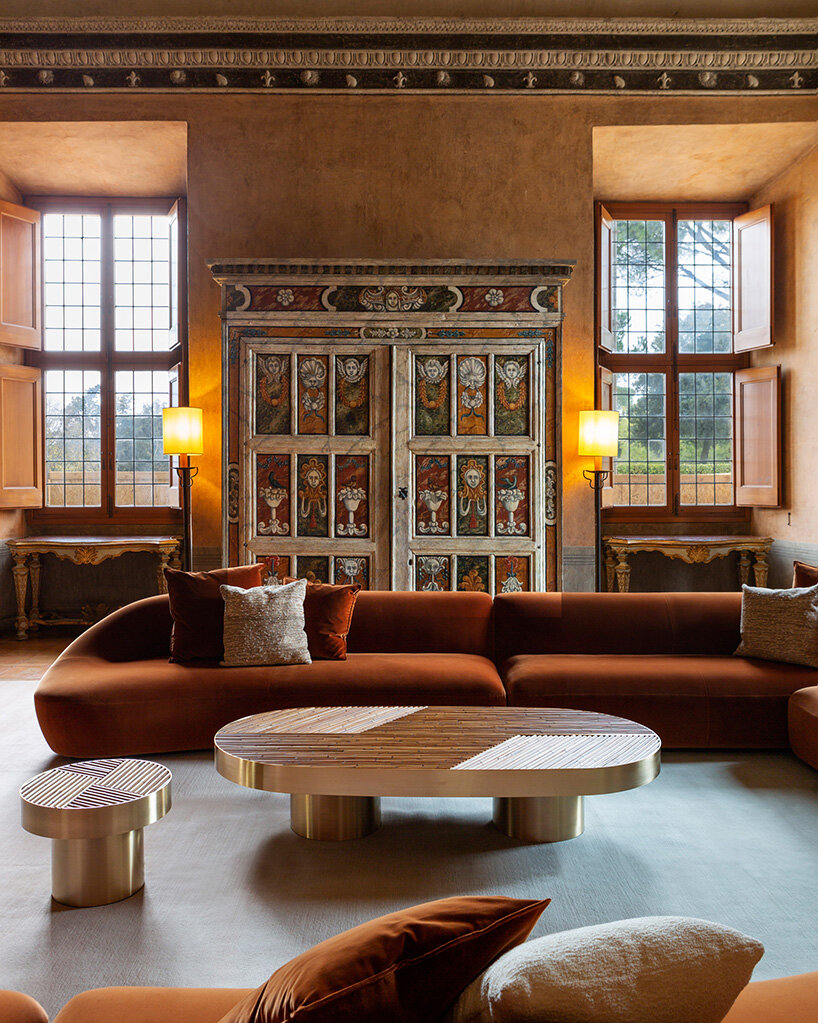 Petit Salon: 'Sandia sofa,' Toan Nguyen
Silvia Venturi Fendi describes the spirit of the FENDI Casa collection upon its launch earlier this year: 'It features cutting-edge designs; it's more eclectic and in line with our collections for men and women, who I would imagine living in these new spaces. Everything is very organic and aligned with our DNA.'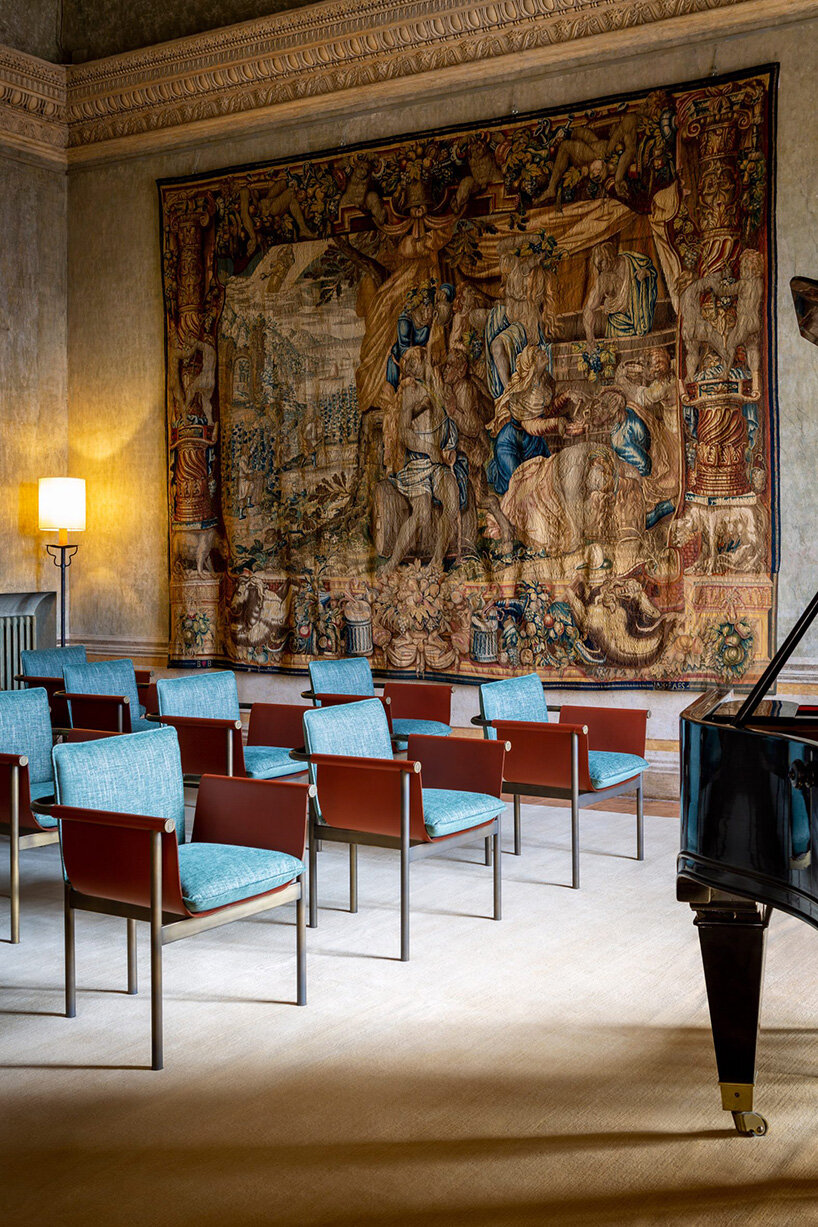 Salon de Musique: contemporary chairs and renovated tapestry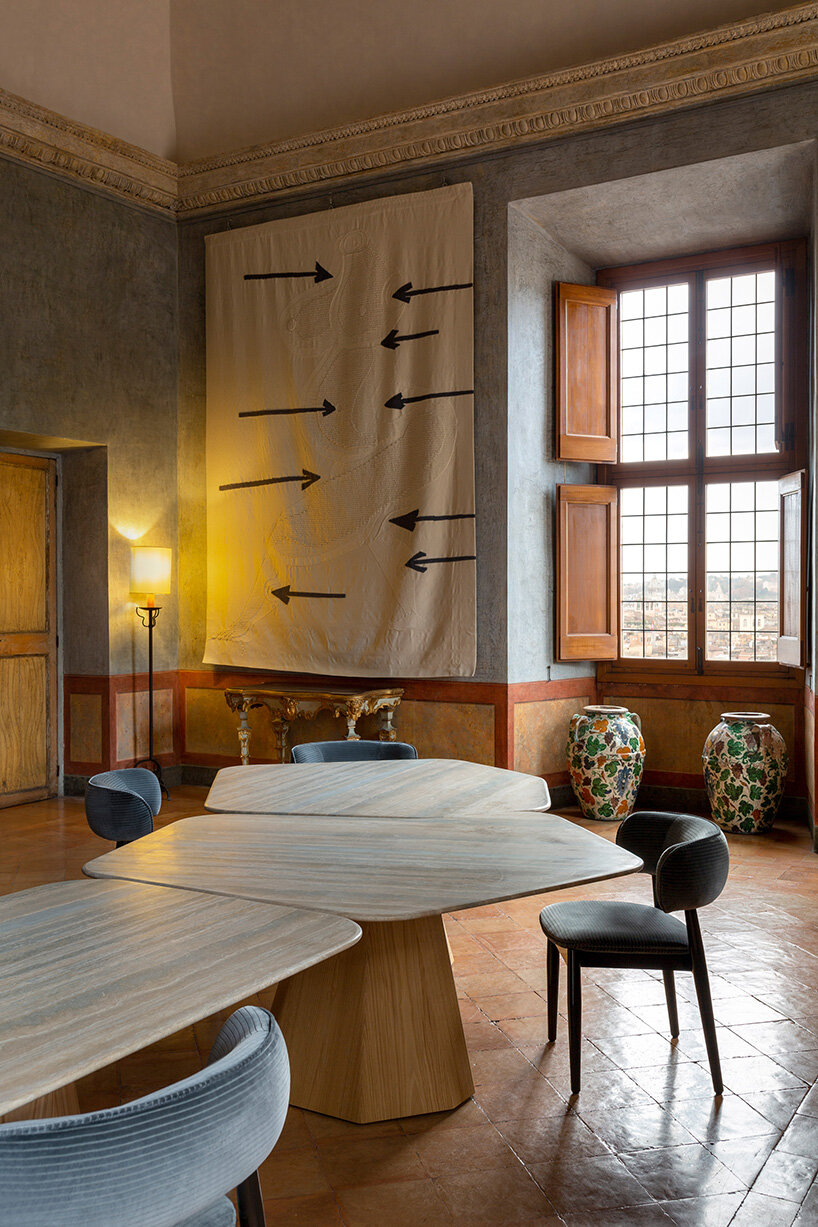 Salon Bleu: Noé Duchaufour-Lawrance table | 'Virgola chairs,' Chiara Andreatti