Bermondsey coach house by Giles Reid Architects
UK-based practice Giles Reid Architects has completed the renovation of an 18th-century two-story house in the Bermondsey district of south London. The remodel addressed the home's most significant problem, a lack of direct sunlight, with an efficient redesign that creates large, flowing spaces and ensures that sunlight permeates the entire interior. Most of the rooms are clad in light-absorbing paint, while additional elements such as exposed wood and steel beams were also painted white to add brightness to the living environment.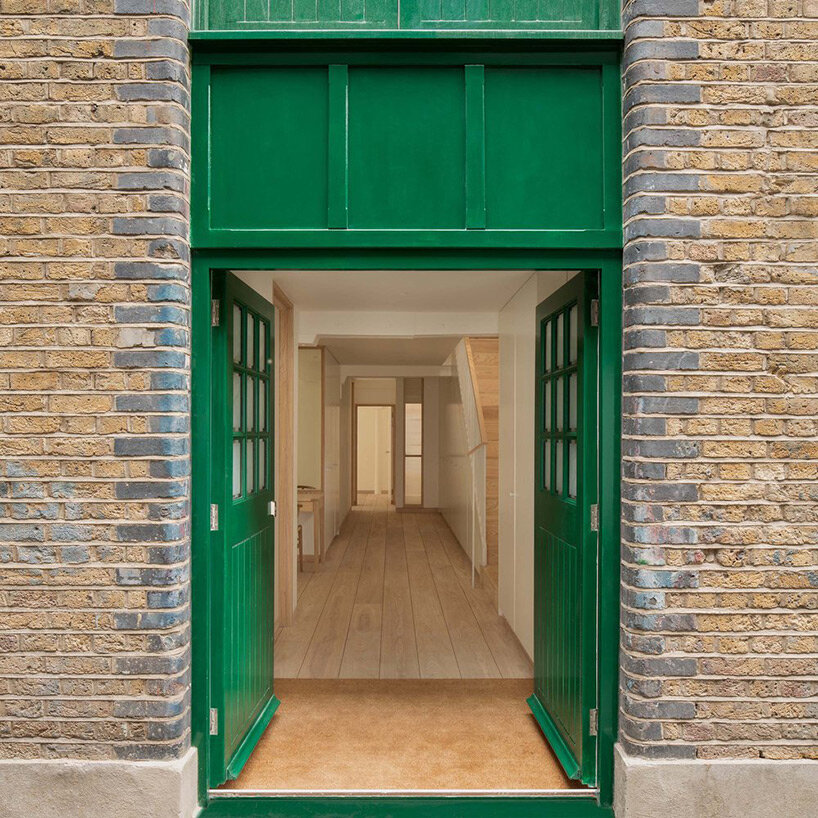 a bright green entrance door welcomes occupants into the renovated residence | all images courtesy of
Giles Reid Architects
Finding the Best Natural Light Available
When the client bought the property, the building was free standing. However, over the past twenty years, the structure has been progressively built out on all sides, resulting in a lack of direct sunlight. To address this problem, Giles Reid Architects relocated the living room to the upper floor, where the best natural light was available. In addition, the RIBA Chartered Practice decided to move the kitchen into the former small laundry room, creating a large family space. The bedrooms were moved to the first floor to face a narrow courtyard that looks out onto an adjacent glass façade that reflects the light.
The exterior walls, formerly shot-blasted dark brown brick that absorbs light, were given a lime-sand slurry and painted white to reflect light. The exposed wood and steel beams were fireproofed and also painted white. Light ash wood was used throughout for both the floors and the joinery.

the narrow courtyard looks out onto an adjacent glass façade that reflects the light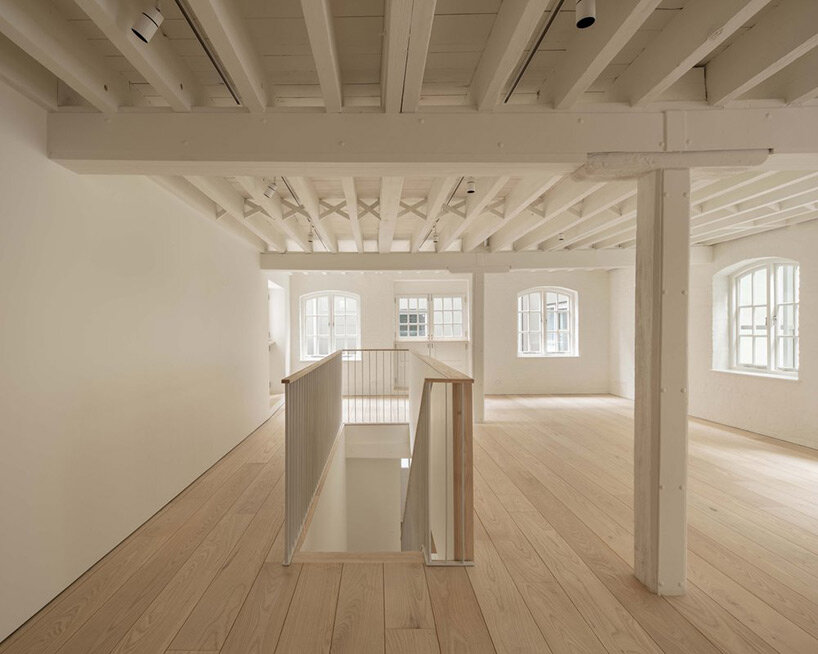 the architects relocated the living room to the upper floor, where the best natural light was available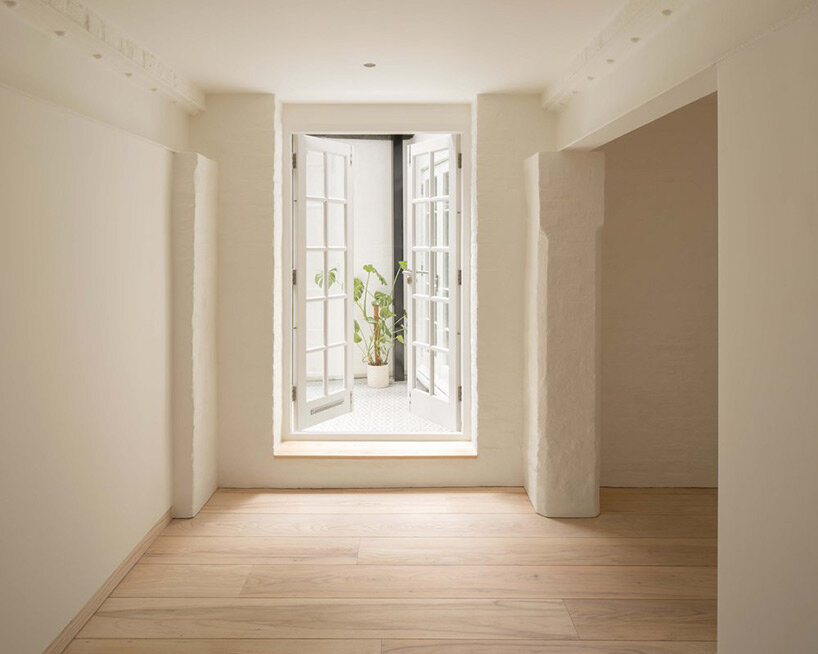 the redesign creates large, flowing spaces and ensures that sunlight permeates the entire interior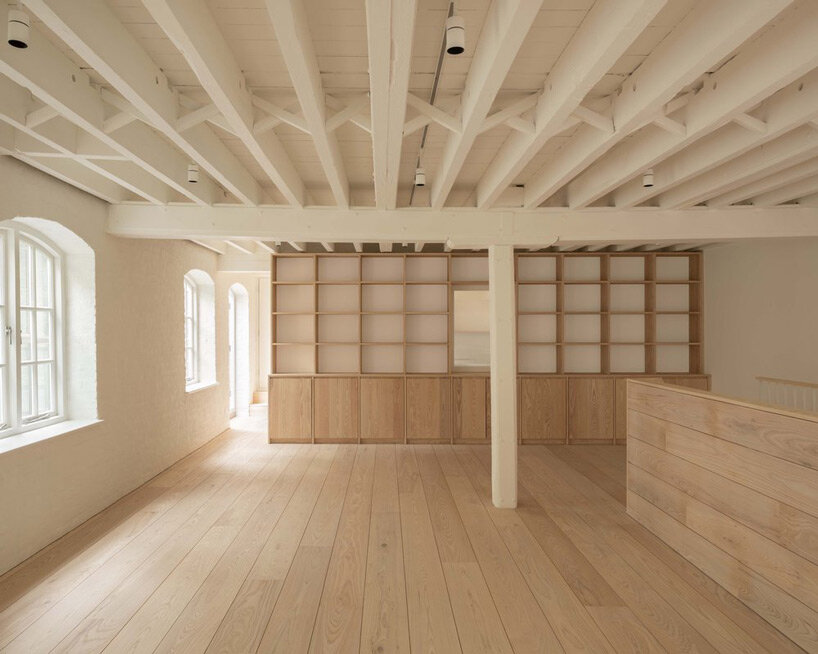 bright colors and light wood clad the interior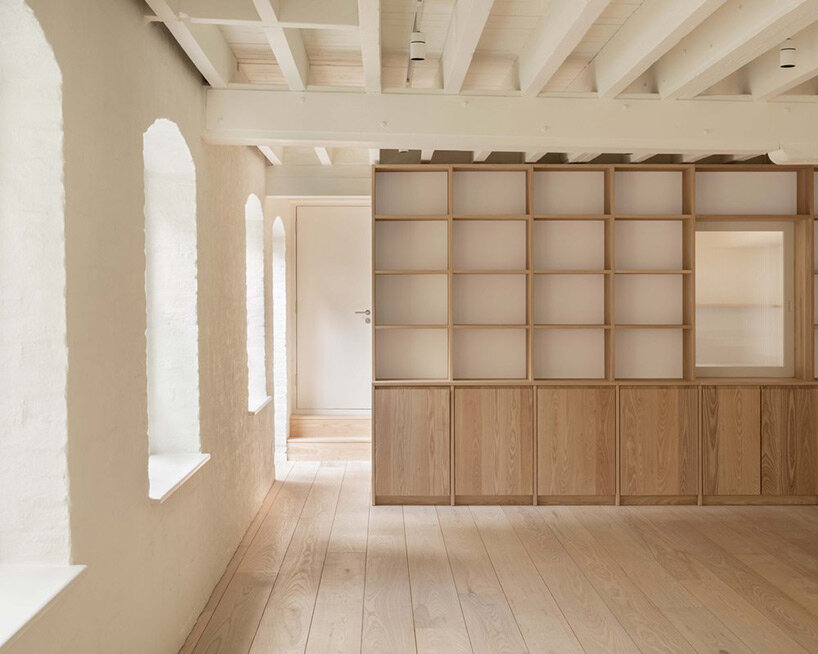 additional elements such as exposed steel beams were also painted white to add brightness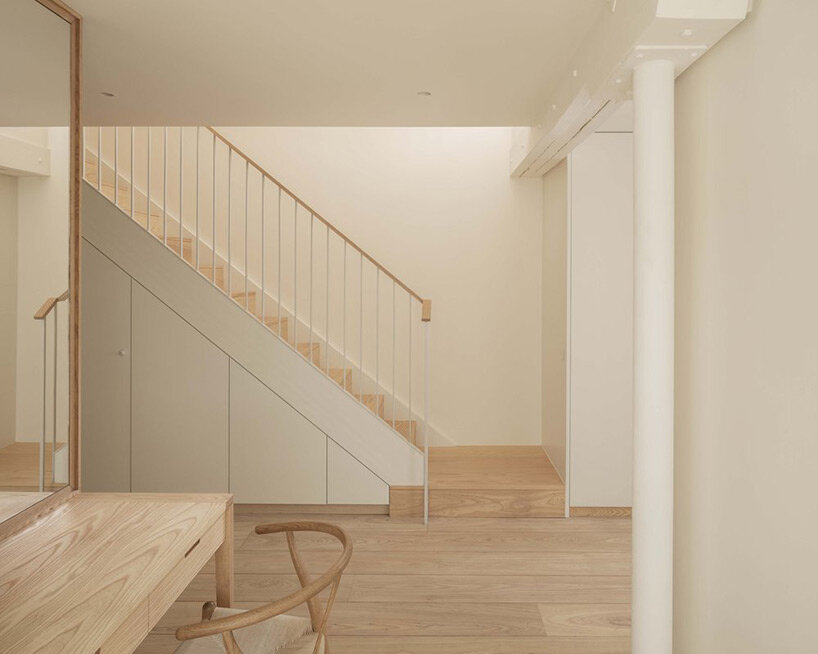 the renovation of the 18th-century two-story house adopts a minimalist character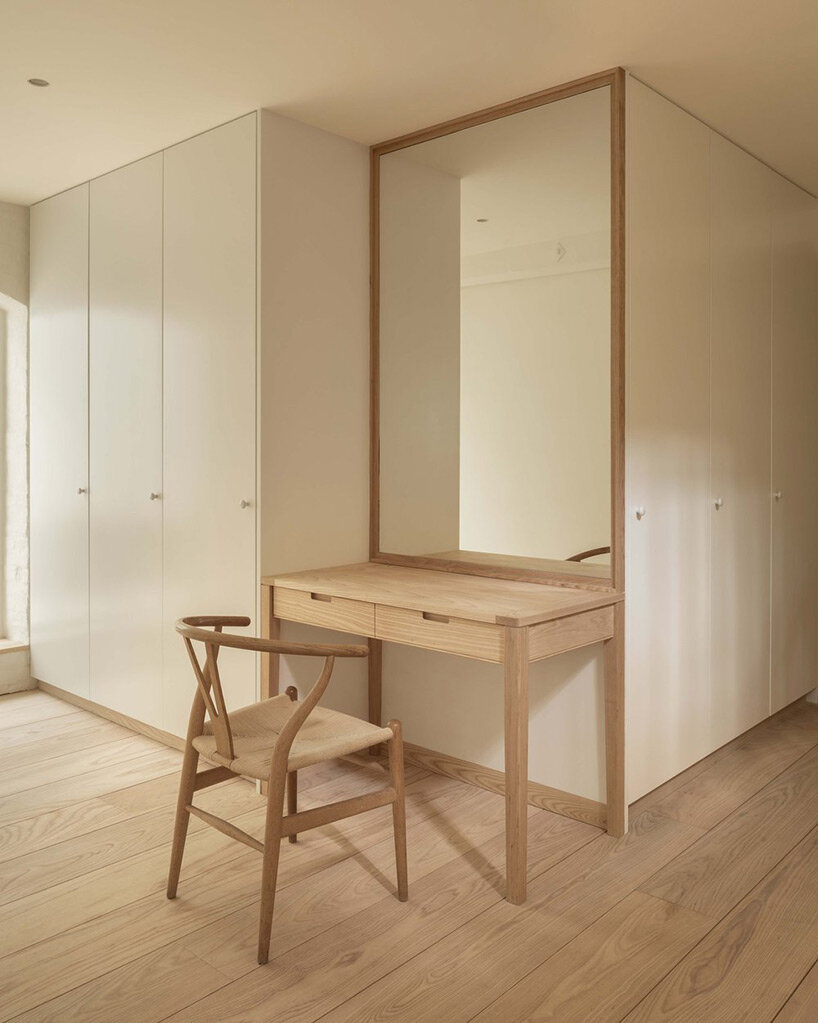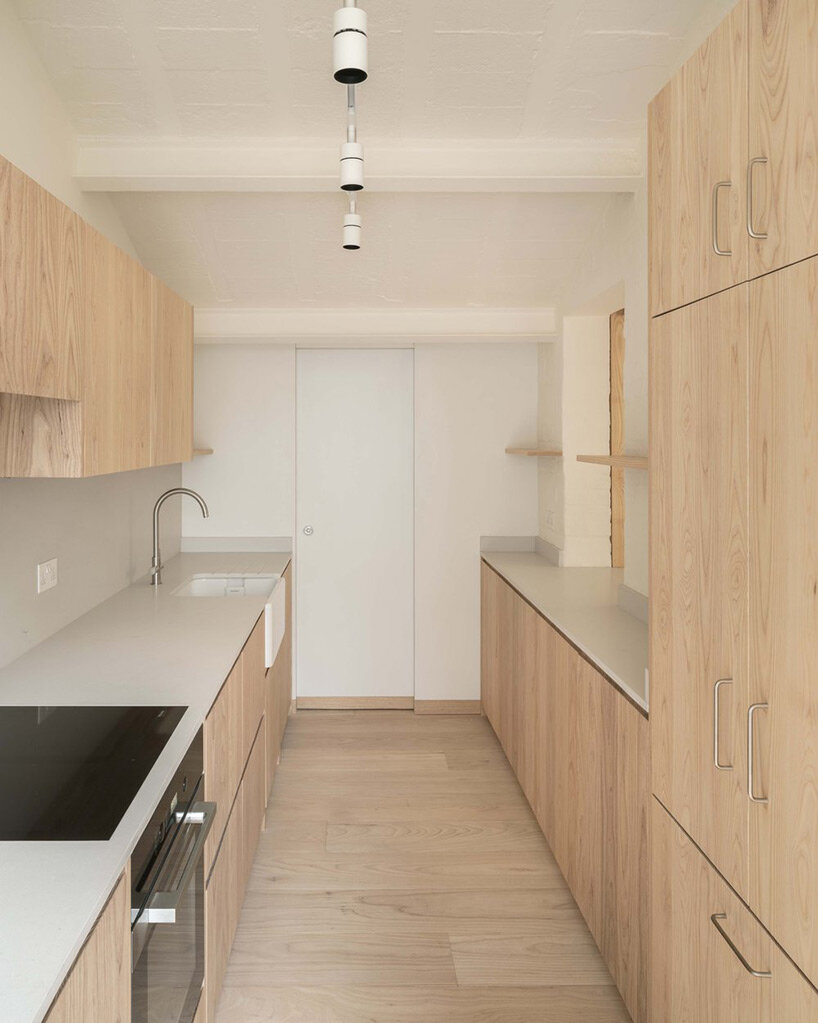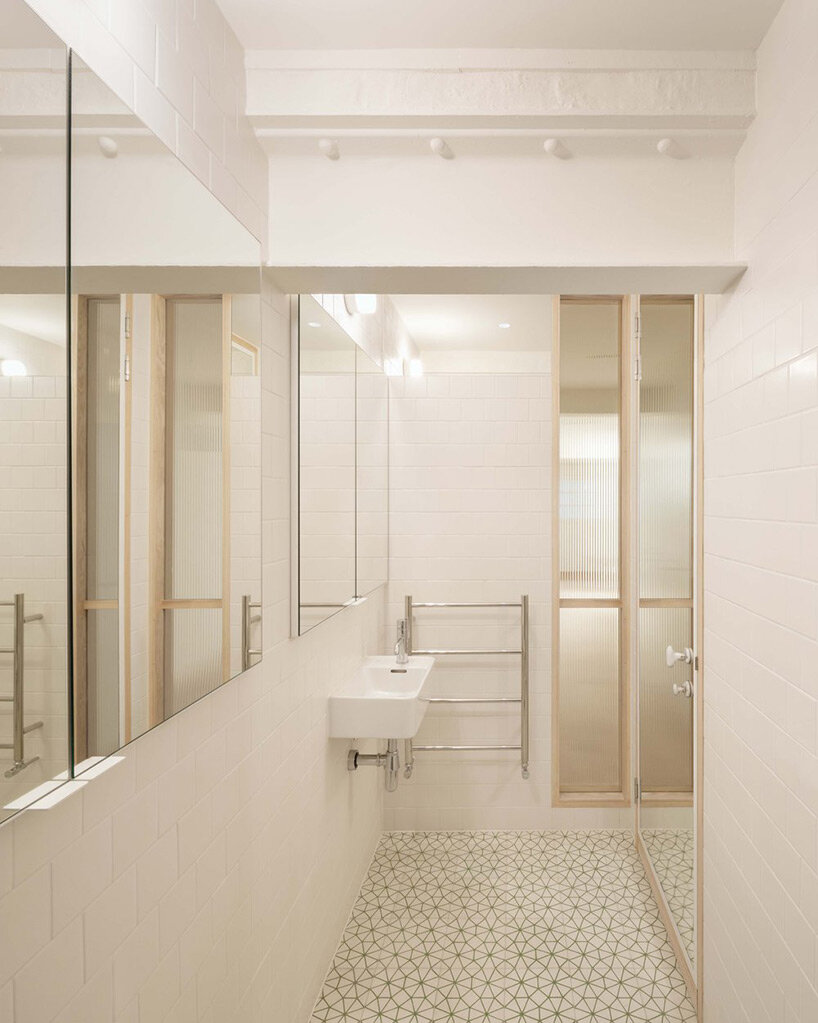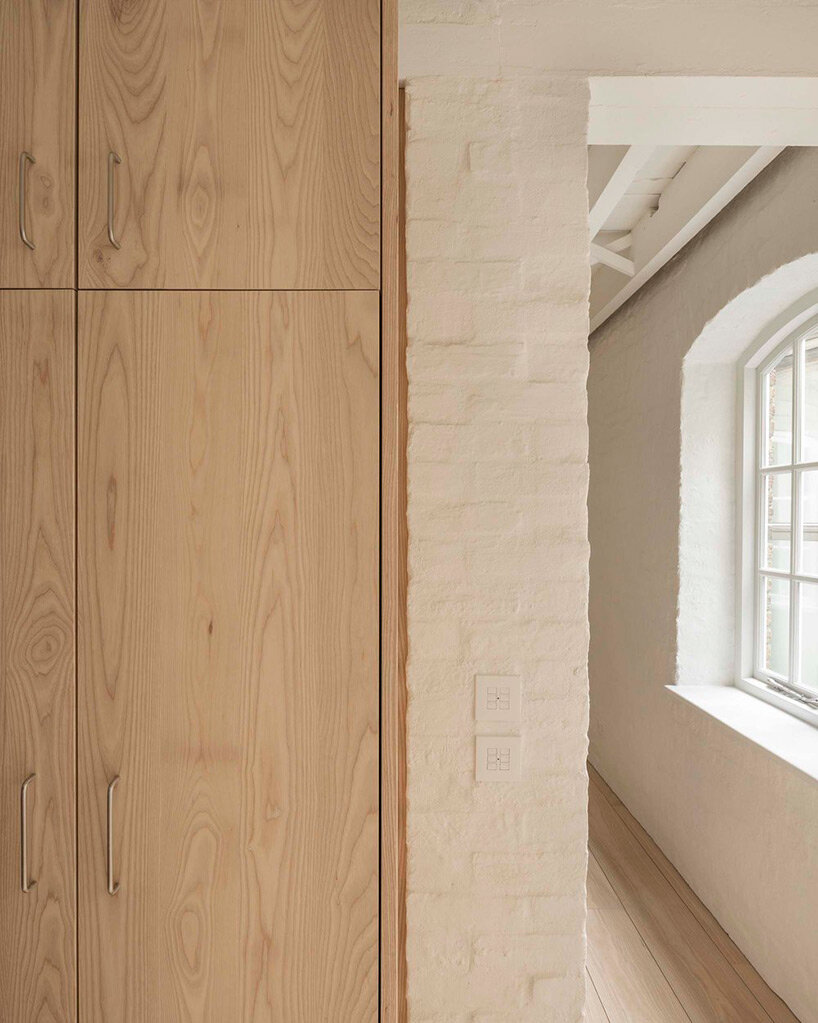 project info: 
name: Bermondsey Coach House
architects: Giles Reid Architects
location: Bermondsey, London
myrto katsikopoulou I designboom
jan 19, 2023